Banner by FirePenguinMaster
Just for Laffs
Idea by Numotflame96
In December, our task was to create a humorous image or comic strip about Magic.
There were two entries - please vote for your favorite, and feel free to discuss them here.
Here are the entrants:
FDW3773:
"I got your first strike right here!"
yakusoku: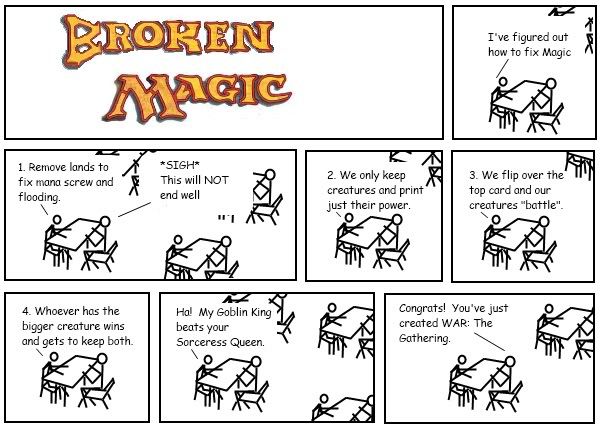 This poll will close on January 18th!